Commercial Mortgages & Using a Commercial Mortgage Professional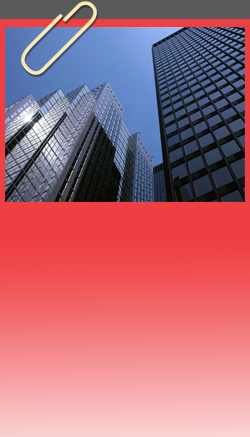 A commercial mortgage is a mortgage loan secured by commercial property or any property zoned as commercial, such as an office building, shopping center, industrial warehouse, or a multi-apartment complex. The proceeds from a commercial mortgage are typically used to acquire, refinance, or redevelop commercial property.
Commercial mortgages are structured to meet the needs of the borrower and the lender. Commercial mortgages are generally subject to extensive underwriting and due diligence prior to closing. The lender's underwriting process may include a financial review of the property and the property owner or corporation purchasing the property, as well as reviewing various third-party reports, such as an appraisal and environmental reports. Extensive review is placed on the property owners net worth or corporations financial statements.
In today's economy more and more business owners and entrepreneurs are finding it hard to get financing from traditional lenders. Commercial mortgage rates are influenced by the spreads of bond rates. The premium above the bonds is what is decided by the lender for the actual mortgage rate. Knowing the bond rate can help you understand the premium you are being charged. Larger commercial properties can include a major high-rise apartment complex, shopping malls, shopping plazas with 12 to 15 stores, an industrial property or vacant land.
One of the major differences between commercial and residential mortgages is the timeline. Unlike a residential loan, which might take three-five days for an approval, a commercial mortgage will take a couple of weeks or even months. Commercial mortgages usually take a minimum of three to four weeks to get all the conditions met, and sometimes this could take up to six months, depending on the environmental reports. Getting a quicker approval and just overall improving your chances all comes down to being prepared. A mortgage broker will help with that process. Those willing to take the task on themselves can try it solo as well, but it takes a serious time commitment and some research. The key there is to do some research ahead and expand your search to beyond just a bank or two. Either way you do it, coming in prepared should be your end result.
Leverage our extensive lender network to get the financing you need to capitalize on the next big opportunity. With our customer's best interest in mind, our Agents/Brokers are here to work on your behalf. We Specialize in Commercial Financing!