DFI Mortgage Protection Plan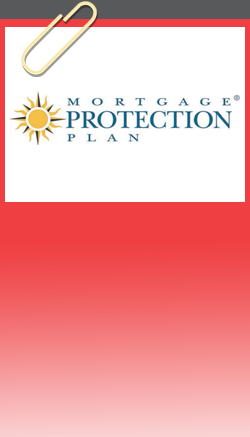 Life is complicated and comes with its own set of ups, downs, twists and turns - some good, some bad and some that we consider to be major life events.
Birthday, graduation, your first car, your first kiss and of course buying your home - these are just a few of those milestones you will never forget! Buying a home is likely one of the single largest purchases you will make in your lifetime. It is also an investment in you and your family's financial future...an investment that needs to be protected.
Prepare for life's complications - plan ahead!
The great thing about life's milestones is that, in one way or another, you planned for them or knew they were coming. It's the unexpected events that can cause you the most stress.
What would your family do if something unfortunate happened and they were left to make the mortgage payments on their own?
Mortgage Protection Plan provides a quick, easy and affordable solution
Mortgage Protection Plan protects your investment while helping secure your family's financial well being in the event of death or disability of you and/or your spouse. Make the simple choice to protect your mortgage with life and disability insurance with Mortgage Protection Plan® today.
You will never be singled out for a premium increase, and coverage is portable with your mortgage
You will not lose your coverage (or have to re-qualify) no matter how many times you change homes or lenders in the future - and premiums (based on your original mortgage amount & amortization period) don't increase with changes in health or because you get older.
It is easy and protection is immediate!
You can rest easy knowing that your coverage begins the minute we receive your application and premium payment information.